Piggly Wiggly
Recipes
https://www.idigthepig.com/Recipes/Detail/6057/Grilled_Salmon_with_Horseradish_Dill_Sauce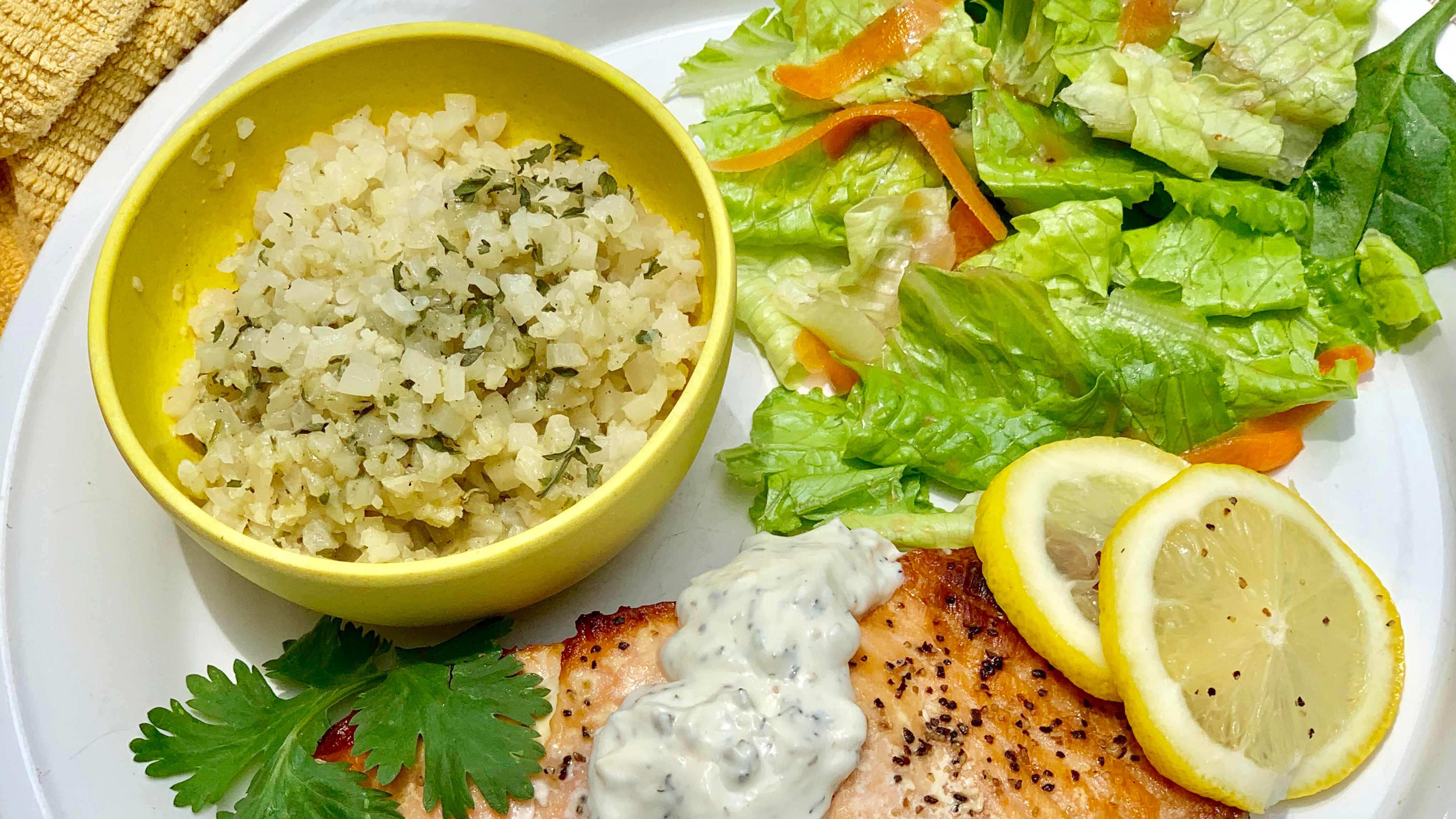 Grilled Salmon with Horseradish Dill Sauce
Yield: 4 servings
Preparation Time: 15 min; Cook: 10 min
Ingredients
Horseradish Dill Sauce:

1/2
cup

sour cream

1/2
cup

mayonnaise

1
tablespoon

minced onion

1
teaspoon

lemon zest

1
teaspoon

fresh lemon juice

1
teaspoon

horseradish

3/4
teaspoon

dried dill weed

1/4
teaspoon

garlic powder

1/4
teaspoon

pepper

4

salmon fillets

3
tablespoons

olive oil

salt and pepper to taste
Directions:
In a small bowl, combine sour cream, mayonnaise, onion, lemon zest, lemon juice, horseradish, dill, garlic powder and pepper. Cover and refrigerate sauce.

Take an 18 inch long piece of heavy duty aluminum foil and fold each side over by 1 inch to form vertical sides making a tray. Place the aluminum tray on a sturdy baking sheet. Pour olive oil on tray.

Heat grill to medium-high. Place each salmon fillet face down and rub over the olive oil to cover the surface of the fish; flip over so skin side is facing down. Repeat with each fillet.

Slide the aluminum tray onto the grill. Tent by placing an 18 inch piece of foil over the fillets so the foil is resting on the surface of the fish.

Grill for about 10 minutes until salmon is lightly browned and is close to the point of flakiness when tested with a fork. Serve with horseradish dill sauce and fresh lemon slices.

Photo and food styling by Webstop
Please note that some ingredients and brands may not be available in every store.
Piggly Wiggly
Recipes
https://www.idigthepig.com/Recipes/Detail/6057/